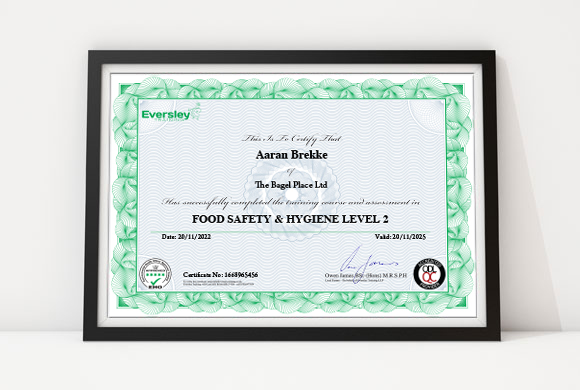 Food Hygiene Level 2
The Food Hygiene Level 2 formally known as the Basic Food Hygiene Certificate, provides comprehensive training for anyone working in the hospitality and catering industries. This includes but is not limited to the staff of, hotels, restaurants, bars, fast food outlets, food vans, takeaways, cafes, hospitals, schools, and colleges.
The Food Hygiene Certificate Level 2, suitable for new or untrained staff and as a refresher course. For more experienced staff and supervisors please see Food Hygiene Certificate Level 3.
The course is accredited by Open & Distance Learning Quality Council and EHO Approved. Possessing a food safety and hygiene certificate clearly demonstrates to visiting environmental health officers (EHO), that the establishment proprietor is fully aware of their obligation and responsibility with regards to safe food handling legislation, whilst serving members of the public.
2 Free Printed Certificates
1 Free Certificate Lamination
Free Postage of your Certificates
What you see is what you pay - No hidden charges
Food Hygiene Level 2 - £15